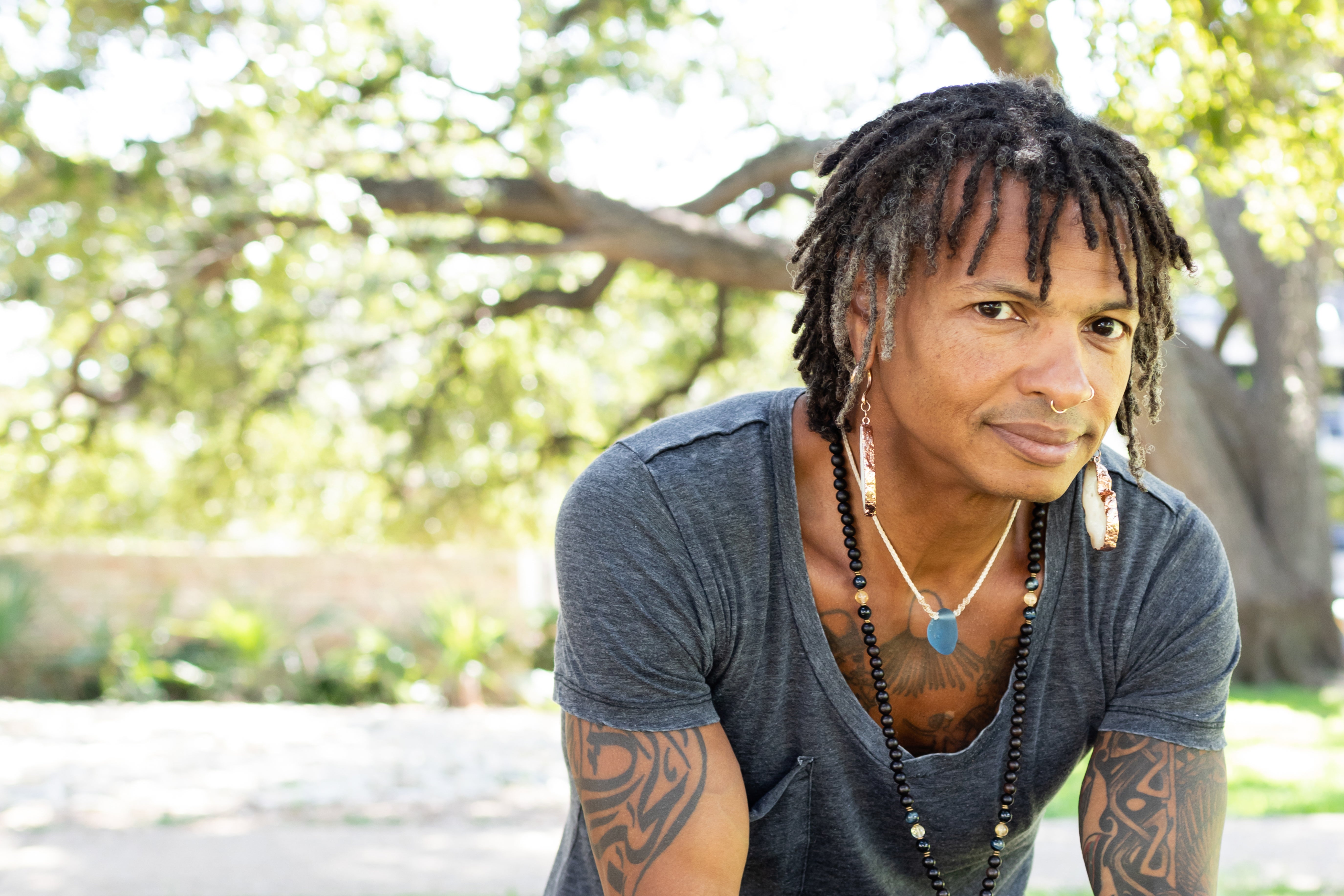 Moriba Jah
2023 Honors Day Speaker
Moriba Jah
Mrs. Pearlie Dashiell Henderson Centennial Fellowship in Engineering
Associate Professor
Department of Aerospace Engineering and Engineering Mechanics
Director, Computational Astronautical Sciences and Technologies
Oden Institute for Computational Engineering and Sciences
Cockrell School of Engineering
Professor Moriba Jah, a renowned space environmentalist and astrodynamicist, will deliver the keynote address at the 75th annual Honors Day Ceremony.
Dr. Jah was named a 2022 MacArthur Foundation Fellow.  The prestigious five-year fellowship, commonly referred to as the MacArthur "Genius Grant," is described by the foundation as an "investment in a person's originality, insight and potential." Recipients are nominated based on proven talent and extraordinary originality and dedication to their creative pursuits.
Professor Jah has dedicated his career and research to laying the foundation for a safe, prosperous, and sustainable near-Earth space environment. There are now almost 30,0000 human-made objects orbiting Earth, many that provide vital services and capabilities that we depend upon.  As a part of his research, Dr. Jah has developed tools for more precisely determining the locations and possible orbital paths of the active and inactive satellites, rocket bodies and other debris in space.  This knowledge gives scientists a better picture of where objects are relative to each other and when a collision could occur.
In tracking these objects, Dr. Jah and his colleagues have built complete catalogs of space objects in orbit. These tools — ASTRIAGraph and Wayfinder, a new version designed specifically for use by the general public — are online visualization tools, freely available to all, that integrate information from governments, industry and researchers.
Professor Jah's work also extends to policy guidance and public education about how to improve collaboration across space-faring nations and entities. In op-eds, podcasts, and government testimonies, he is a persuasive advocate for "space environmentalism," a framework for treating Earth's orbit as a finite natural resource, which, like other natural resources, should be governed by norms of behavior, transparent information sharing, and broad regulations in the service of sustainability and equitable international access. Dr. Jah proposes enacting policies to create a circular space economy; such regulations could prevent pollution in the form of single-use satellites and incentivize companies to reuse satellites rather than abandon them. Through his transdisciplinary approach and vision of space as an invaluable global resource, he facilitates greater understanding of the environmental challenges arising from human use of Earth's orbital spheres.
He serves on many professional bodies and is a Fellow of multiple organizations including TED, American Institute of Aeronautics and Astronautics (AIAA), American Astronautical Society (AAS), International Association for the Advancement of Space Safety (IAASS), Royal Astronomical Society (RAS), and the Air Force Research Laboratory (AFRL). He has served on the US delegation to the United Nations Committee On Peaceful Uses of Outer Space (UN-COPUOS), is an elected Academician of the International Academy of Astronautics (IAA), and has testified to congress on his work related to Space Situational Awareness and Space Traffic Management.
Professor Jah received his B.S. in Aerospace Engineering from Embry-Riddle Aeronautical University, Prescott, Arizona, and his M.S. and Ph.D. in Aerospace Engineering Sciences from the University of Colorado at Boulder, specializing in astrodynamics and statistical orbit determination. He is a co-founder and chief scientist at Privateer, a data and intelligence platform empowering the future of space sustainability a private space company.